Is your Steelclub® Irons Angle Machine starting to show its age? We can help you out with the Mitchell Golf Trade In, Trade Up program to one of our Signature series or TourGauge® Angle machines. Both machines feature upgrades like precision bearings and are easy to operate.  Order by January 31, 2019 and receive a Mitchell Golf t-shirt with your order. Call or email Patrick@mitchellgolf.com for a quote today!

The Mitchell Golf TourGauge® Irons Machine utilizes a precision aluminum slide bearing gauge assembly that tracks on a precision ground slide rail and is ideal for measuring both right- and left-hand irons. It also has a magnetized shaft cradle that measures loft and lie simultaneously. It's the industry standard to accurately measure and bend irons made from 17-4 & 431 stainless steel and forged carbon steel.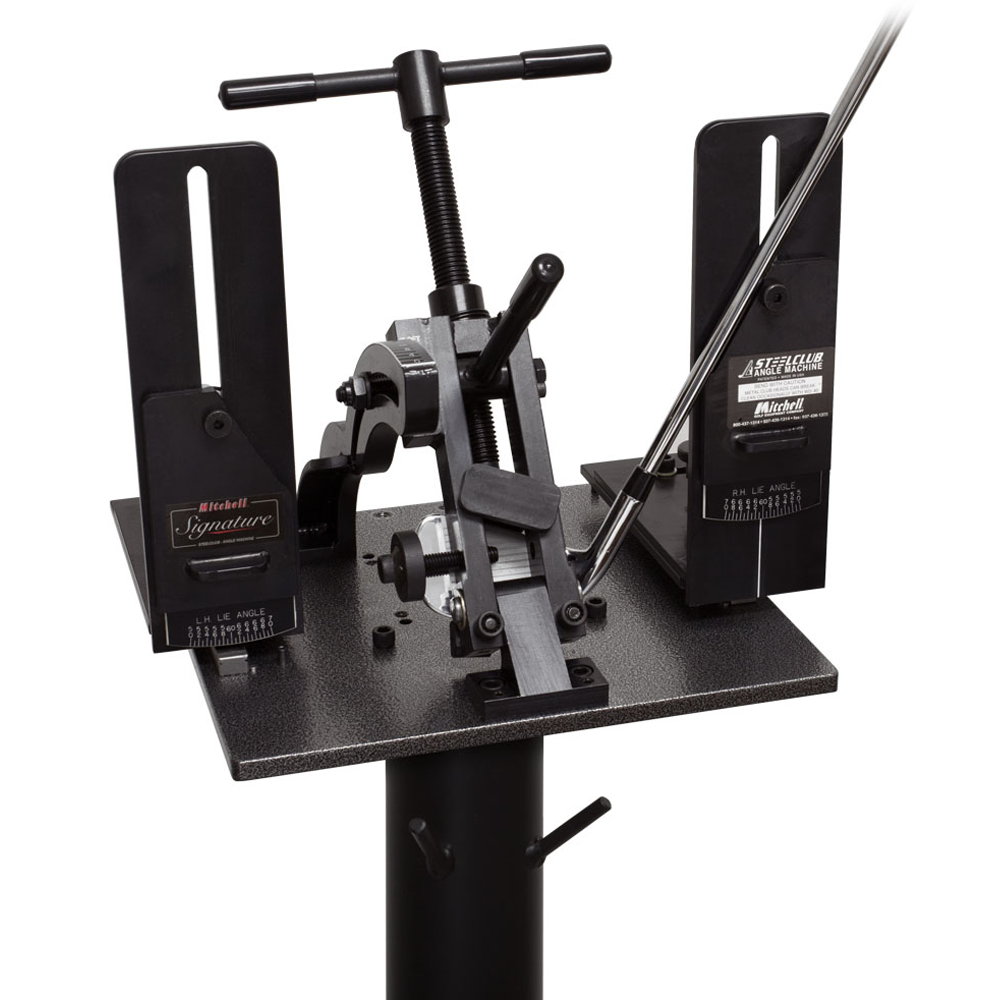 When precision is paramount, the Mitchell Golf Steelclub® Signature Angle Machine is your answer. It uses Dual Precision Gauges for measuring and bending loft and lie angles on all irons.  For even more functionality, step up to the Mitchell Golf Steelclub Signature Angle Machine for Irons, Hybrids & Metal Woods.

                                 CALL PATRICK TODAY AT 800.437.1314