With the growing awareness of the importance of club repair and alterations and the glowing response we are receiving from our recent Performance School graduates, Mitchell Golf is excited to once again offer our Repair, Build, and Alter class in 2020.
This class was developed to help professional and DYI technicians learn the necessary skills to properly alter and repair golf clubs.
The importance of club fitting and repair.
Swing analysis always has and always will be an important part of the equation, but the club fitting and alteration part is becoming just as necessary. A recent Mitchell Golf Performance School grad took the class to better serve his customers after he kept getting questions from them regarding the performance of their clubs.
A lot of the process of club fitting is technical and deals with getting clubs to spec. But a repair technician's job is also to educate the golfer and help them improve their game. And that makes the process enjoyable.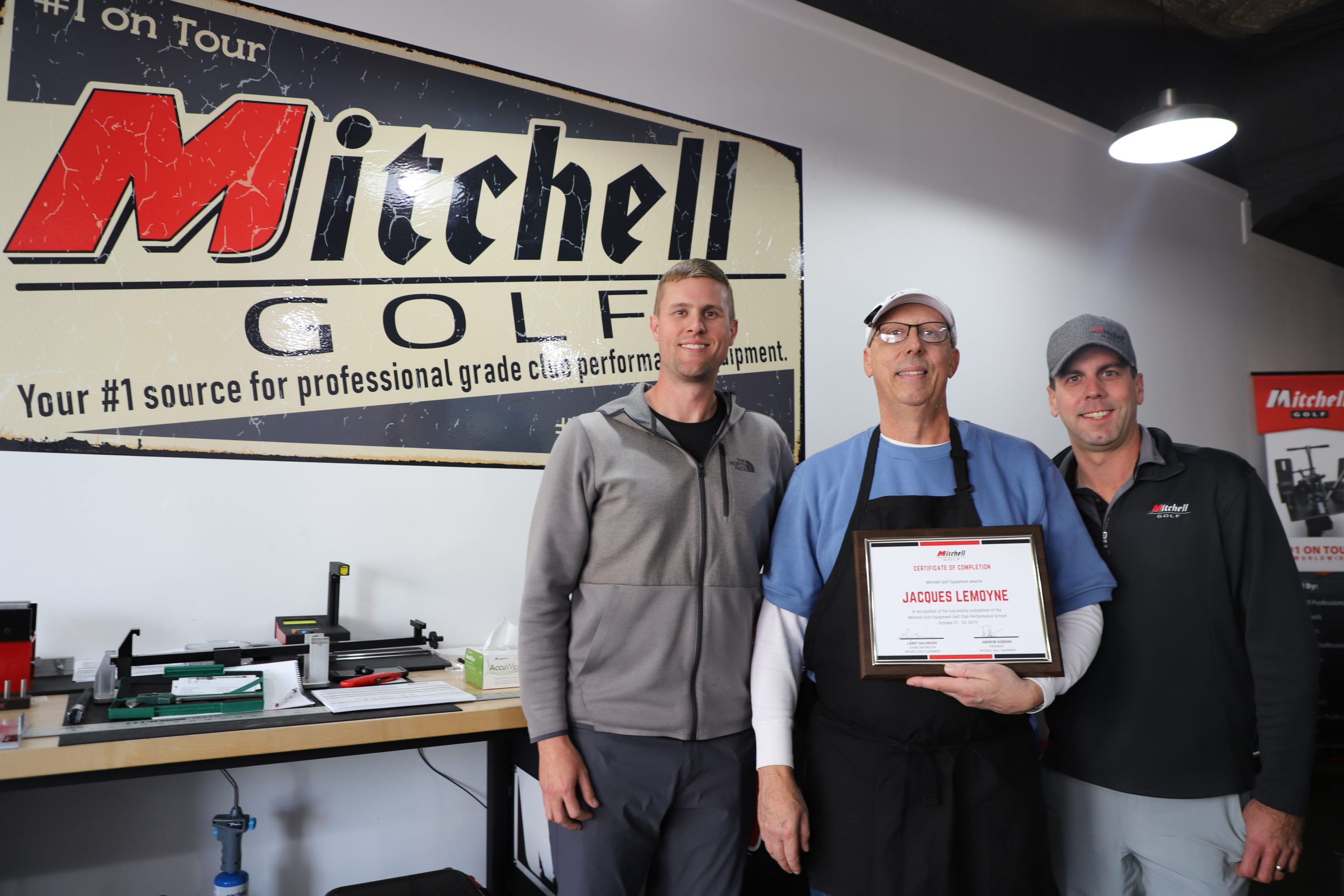 "The Repair, Build, and Alter class helps me be a better club technician," explains Jacques Lemoyne of The Club House in Eire, PA. "I tell customers that I am their hero out on the golf course. The thing about the industry is that I think that there are fewer people like us (club fitters) doing this and that people are searching us out."
Jacques also believes that when it comes to club fitting and alteration, there is always something to learn. "Club making is like a big puzzle. You're trying to fit together all the little pieces to get a good result. I picked up some things from Larry that I didn't know before, even though I have been doing this since 2002."
The Mitchell Golf Repair, Build and Alter class is designed to teach you all about club performance and club repair so you can monetize this knowledge back at your shop, studio, or straight down in your basement.
Some of the topics covered over the 4-day period:
CLUB ALTERATION • Loft, lie, and club length • Swing weight and total weight • Shaft flex, materials, designs, and patterns
CLUB BUILDING • Grips: Installation, sizing, removal and repair • Achieving proper swing weights • How to install a shaft • Building clubs to spec (length, swing weight, CPM, grip, frequency
CLUB REPAIR • Shortcuts and time-saving solutions • Tapping Ferrule down and finishing • Adjusting loft and lie • Broken shaft removal (Steel and Graphite) • Reshafting irons and metal woods • How to shorten or lengthen a club<
Whether it's taking your professional career to the next level, starting your own business, or simply working on your own clubs, the Mitchell Golf Performance School is the industry's premier training school to enhance your competitive skills.

Click here for more information or to reserve your space for the upcoming 2020 classes.